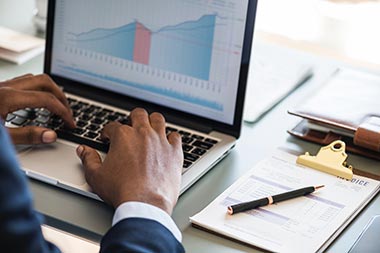 When you refinance your mortgage, you could potentially save money and free up your funds. The optimal time to refinance is when interest rates are low. By doing this, your monthly payment goes down, and you'll have more money to put into savings, put towards other investments or use for any other additional expenses. If you reside in Salt Lake City, UT, look to Ryan Harding, Mortgage Banker at Security Home Mortgage.





Will Refinancing Your Mortgage Loan Be Right for You?
There are many reasons why residents in Salt Lake City refinance on their mortgage, and some of these include:

● Lowering the interest rate from a previous loan
● Switching to a different loan type, such as an Adjustable-Rate Mortgage to a Fixed-Rate Mortgage
● Lowering a monthly payment by switching to a longer-term
● Paying off a loan sooner by switching to a shorter-term
● Utilizing a cash-out refinance and getting cash from the home's equity

Use our simple Rate Quote tool to determine if a refinance is right for you. You'll be able to see different rates with closing costs for a better, more accurate quote. Additionally, our refinance calculator will take your existing mortgage and calculate your monthly payment, net-interest savings and your break-even point.

You can also give one of our professional loan consultants a call or fill out our online application. If you're interested in refinancing your existing loan in Salt Lake City, UT, contact us today.
Get free rate quote and closing cost analysis. Use our 3 Step form to get started!